The Argo App – Boating Navigation is here to revolutionize the way you navigate through the waterways. In this article, we will explore the features of the Argo App and how it can help you have a stress-free boating experience. Boating can be an exhilarating experience that allows you to explore the vast and beautiful waterways.
Introduction to Argo App
Boating can be an exciting and fun-filled adventure, but it can also be risky without proper navigation. Boaters need a reliable navigation system to ensure a safe and successful boating experience. Argo App is the ultimate solution for all your boating navigation needs. It is a versatile and user-friendly navigation app designed to help boaters navigate with ease and convenience.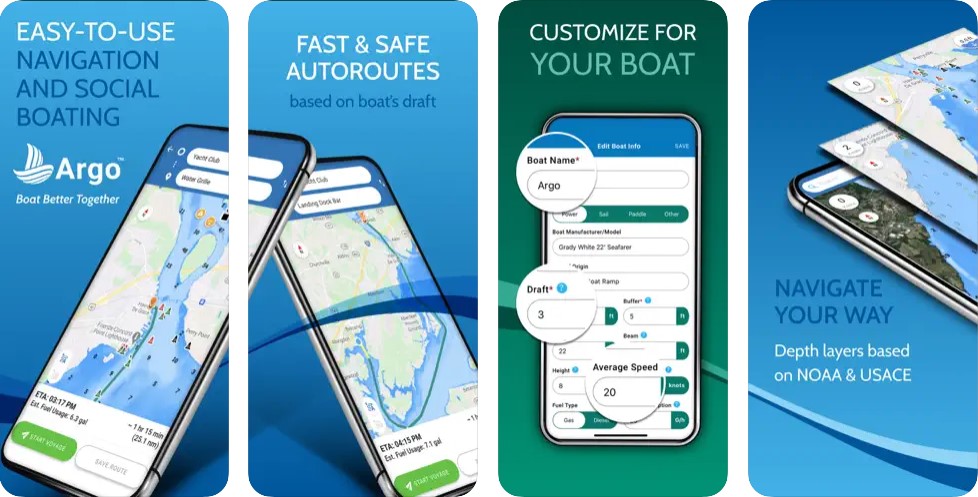 Features of Argo App
Here's a quick overview of our favorite features:
Autorouting and Manual Routing
Enter your boat's draft and Argo will create a color-coded route customized for your boat. You can also manually plot routes or free navigate using the NOAA ENC Chart.
Real-Time Reports on Hazards, Map Issues, Local Advice and More
Navigate safely through new waters by checking in on the report pins around you. See what hazards, map issues, etc. other boaters have marked.
Find Restaurants, Marinas, Anchorages and More
Looking to go somewhere? Use Argo to search for places both near and far. Check out pictures and reviews that other boaters have left. If you're not out on the water, you can also save places to your Captain's Log for later.
Share Your Location with Friends
Wondering who else is on the water? If your friends have Argo open they'll be shown on your Argo chart. This feature is also perfect keeping family members back home updated on your whereabouts.
Join Our Community Today
Share your favorite voyages on your feed. Leave reviews for your favorite restaurants, anchorages and marinas. Drop a local knowledge pin to help your fellow boater. We hope you'll join us.
Please keep in mind:
Argo is still pretty new so we need your help. Most of our boaters are located in the Chesapeake Bay, so most of our reports and reviews are there as well. Help us by adding report pins and reviews in your area. If you have any ideas or suggestions send us a message.
How Argo App Works
Argo App works by using GPS technology to track the boater's location and provide them with accurate navigation. The app also uses advanced mapping systems to ensure that the boater has access to up-to-date information on their surroundings. The app's user-friendly interface makes it easy to use, even for first-time users.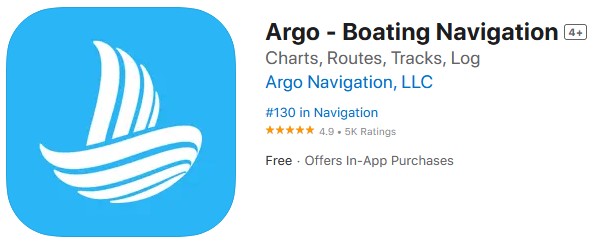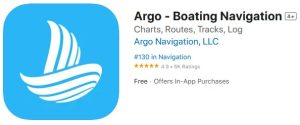 Benefits of Using Argo App
There are many benefits of using Argo App for boating navigation. Some of these benefits include:
Convenience: Argo App provides a convenient and easy-to-use navigation solution, making boating more enjoyable.
Safety: With its advanced features, Argo App ensures a safe and secure boating experience.
Real-Time Updates: The app provides real-time updates on weather conditions and other hazards, enabling boaters to make informed decisions.
Customizable: The app can be customized to suit individual preferences and needs.
Argo App vs. Other Boating Navigation Apps
While there are many boating navigation apps on the market, Argo App stands out for its advanced features, user-friendly interface, and real-time updates. Unlike other apps, Argo App provides customized alerts, ensuring that boaters are aware of any potential hazards on their route.
Frequently Asked Questions about Argo App
Is Argo App available for both iOS and Android?
Yes, Argo App is available for both iOS and Android.
How much does Argo App cost?
Argo App is free to download, with in-app purchases available for additional features.
Can Argo App be used offline?
Yes, Argo App can be used offline, although some features may not be available.
What types of waterways does Argo App support?
Argo App supports all types of waterways, including rivers, lakes, and oceans.
Is Argo App easy to use?
Yes, Argo App has a user-friendly interface that is easy to use, even for first-time users.
Conclusion
In conclusion, the Argo App – Boating Navigation is a must-have for all recreational boaters. The app provides comprehensive navigation solutions that make boating safer, more efficient, and less stressful. With features such as detailed nautical charts, route planning and optimization, real-time weather updates, AIS, and anchor alarm, you can navigate with confidence and enjoy your boating experience to the fullest. Download the app today and start exploring the waterways with ease!