What is Parent Pay App?
Parent Pay App is the market leading online payment & dinner money management solution for schools and caterers, used by hundreds of thousands of parents each week.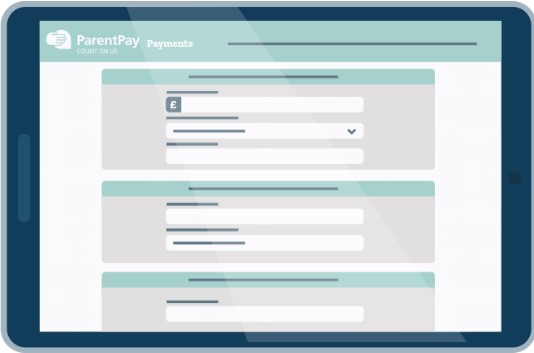 Benefits of using Parent Pay App
With Parent Pay App, you have the convenience of making payments from anywhere at any time, with the assurance that the website has been approved by local authorities and features top-notch internet security measures. This system also enables parents to monitor their child's spending and eliminates issues that arise when children misplace or forget their money at home.
The benefits of using Parent Pay App include:
Convenience: Parents can make payments for school expenses from the comfort of their own home, without having to send cash or checks to school.
Security: Parents can pre-load the student's account, reducing the need for children to carry cash to school and reducing the risk of loss or theft.
Accuracy: Parent Pay eliminates the need for manual counting and handling of cash and checks, reducing the risk of errors or mismanagement of funds.
Record-Keeping: The system provides a record of all transactions, making it easier for parents to track and manage their spending.
Time-saving: Parents can make multiple payments in one transaction, saving time compared to making separate payments for each item.
Eco-friendly: Parent Pay is an electronic system, reducing the need for paper-based transactions and reducing the carbon footprint.
Parent Pay App Features Service
Friction-Free School Payments with ParentPay
Streamline the payment process for parents, students, and school staff with ParentPay's advanced cashless payment system. Say goodbye to cash as pupils can now make payments online, giving peace of mind to both parents and schools. Trust ParentPay's secure online payment service to keep school funds safe.
Efficient School Meal System
Simplify meal time and ensure the safety of your students and staff with ParentPay's trusted and reliable meal management system. Say goodbye to cash and paper and experience the ease of an all-in-one solution.
Effortless Trip Coordination
Eliminate the stress for teachers and streamline your school operations with the convenient trip management solution from ParentPay. Our user-friendly online platform makes organizing trips of any scale, grade level, or location a breeze.
Eliminate Administrative Hassles with SchoolCloud's Online Parents' Evening System
Say goodbye to paper-based processes and streamline the process of hosting parents' evenings with SchoolCloud's advanced appointment booking solution. This third-party product simplifies the organization and management of appointments, reducing administrative headaches for schools.
Effortless School Shop Management
Say goodbye to complicated payment processes and hello to ParentPay's flexible and secure system. Whether with or without a login, parents can easily make payments for all school items, making it ideal for PTAs, school events, and more.
Online Donations with Gift Aid Option
Streamline the process of receiving donations from parents through ParentPay's Gift Aid-enabled online platform. Say farewell to manual counting and following up on pledges!
Medical Tracker
Say goodbye to the stress of managing a paper trail of accidents and illnesses with ParentPay's Medical Tracker. This online module enables you to report incidents, record care plans, and manage medical conditions effortlessly, streamlining the process and saving time for everyone involved.
Group Manager
Streamline reporting for MAT leaders with the Group Manager solution. Experience consolidated reporting, enhanced insights, and a personalized dashboard for monitoring individual school accounts.
Club Payment Management
Streamline Breakfast and After-School Club Payments with ParentPay Make life easier for both teachers and parents with our online club payment management system. No more manual record-keeping or lost payments.
Online Free School Meals (OFSM)
The Online Free School Meals (OFSM) streamlines the process of applying for Free School Meals, promoting participation among eligible parents and boosting Pupil Premium funding for schools.