What is a Smart Video Intercom?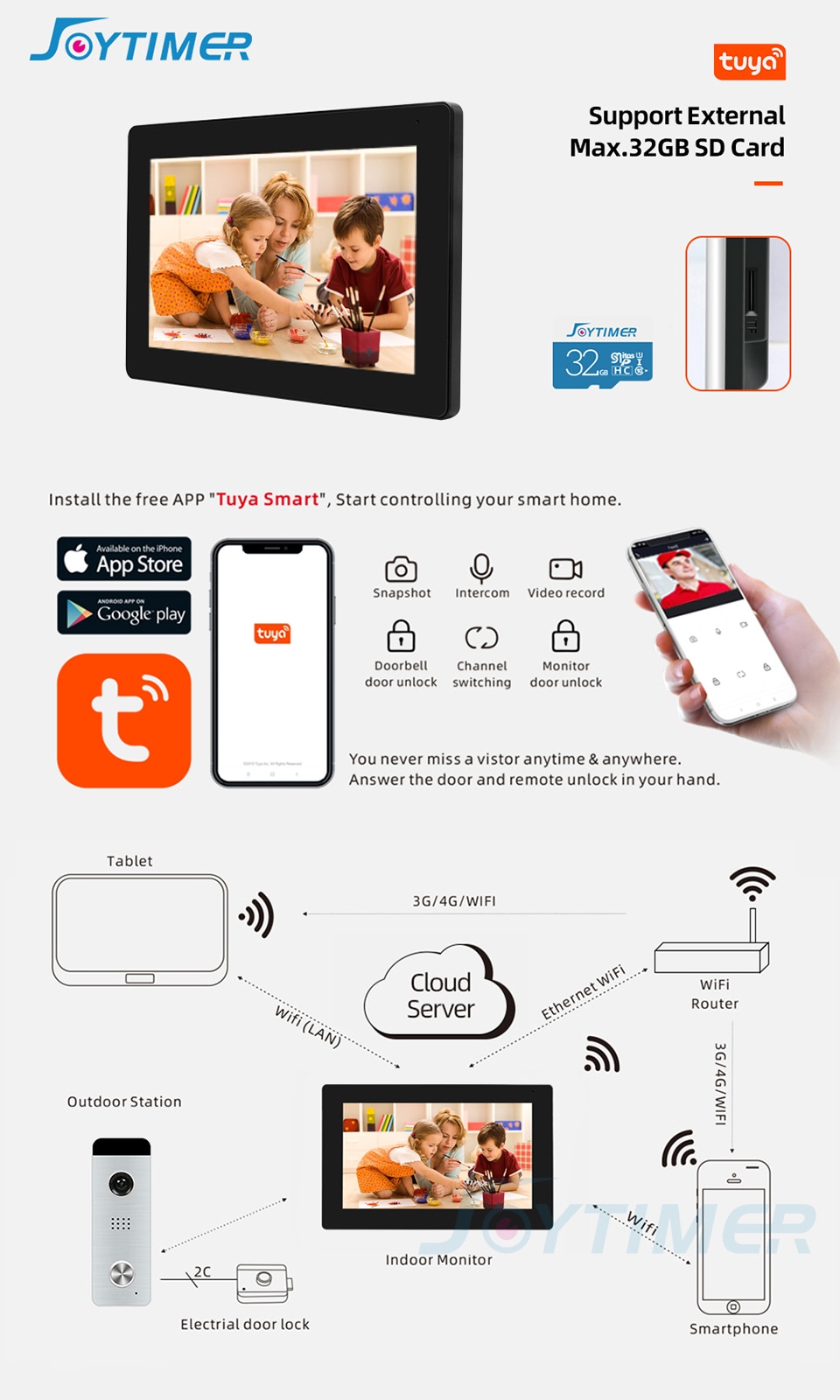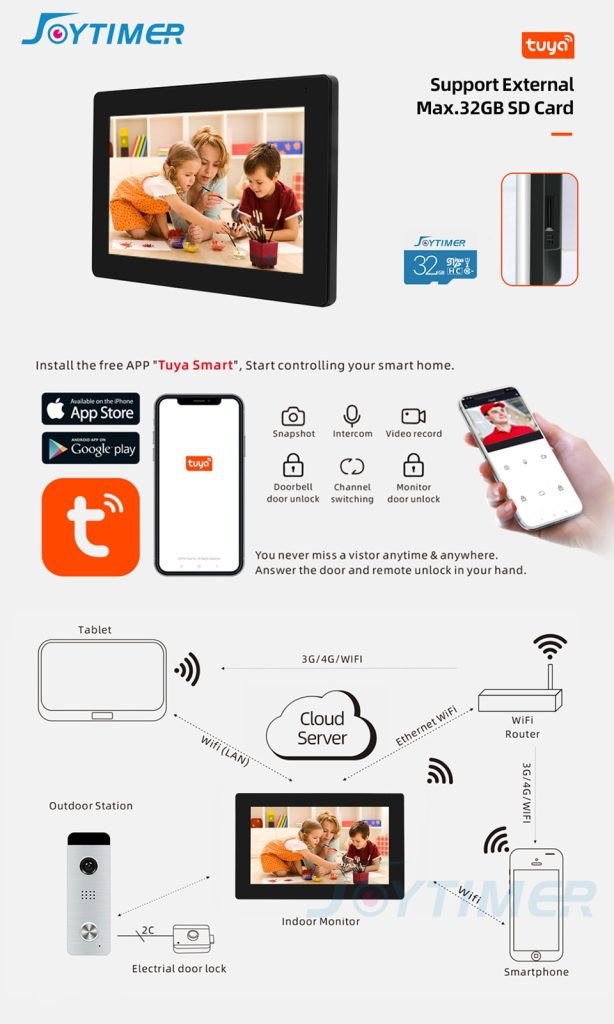 A video intercom is a door entry system that includes a camera. This type of door entry system is extremely advanced and allows occupants and visitors to communicate with each other in real time. Video intercom systems are also great for verifying identity of a visitor. These systems have a great range, and can even connect with apps on your smartphone or tablet PC.
Video intercoms also help prevent package theft. They allow a package delivery person to enter only if the person is authorized. Most video intercom systems work using facial recognition or smartphone scanning to verify who is authorized to enter. Another benefit of video intercoms is that they can record all visitors to a property. This makes them perfect for contact tracing.
Modern video intercom systems include software for building managers. This software helps managers keep track of access privileges and resident information, and it allows them to manage multiple access points for building residents. These software also allows building managers to manage maintenance and vendors. The management application software can be updated remotely.
Another benefit of a smart video intercom is its ease of installation. With a smartphone-based system, users don't need to install additional equipment or run wires. Moreover, they don't need any training to use the system. In addition, these systems are compatible with iPhones and Android devices.
The Benefits of Smart Video Intercoms
If you're looking to improve the security of your home and property, smart video intercoms can be a great choice. They're affordable, convenient, and secure. And they can help you manage your property from anywhere. But before you buy one, it's important to know exactly what to look for.
They're convenient
Smart video intercoms are a convenient way to allow visitors into your home or office. They allow you to see who is coming and can be controlled remotely through an app. The video connection is encrypted, so that only those who are invited are allowed entry. Video intercoms are perfect for those who need to monitor the security of their building or office while not present.
Most video intercoms work with a service provider's cloud-based servers. When a visitor comes through your door, your intercom unit sends a signal to the service provider's servers. The service provider receives this signal and sends a voip call or push notification to the receiving person. When the person picks up the call, they can also see who is at the door. In addition, video intercom calls can trigger actions in an app, such as releasing a door when someone approaches.
Smart video intercoms are becoming more popular with the development of mobile applications. These apps allow users to respond to access requests, view live video of visitors, and even unlock doors remotely. These apps can be used with Android and iPhone devices, and don't require separate hardware. The system also works with wireless technology and cellular network connections.
Smart video intercoms are convenient and a great way to add security to small apartment buildings and gated properties. They are easy to install and do not require extra wiring. Additionally, modern video IP intercoms have features such as facial recognition, so they can be used anywhere.
They're secure
With smart video intercoms, you can easily control who comes and goes. This can be done by zone, group, and time of day. This is especially useful for shared facilities where access is needed after hours or during specific months of the year. The secure connection also ensures that only invited guests are allowed to gain entry.
In addition to increasing security, smart video intercoms also provide convenience for gated properties and small apartment buildings. For example, you can control a single gate and 1 door with one intercom, and capture video clips of every access event. This allows you to monitor and control who is coming and going and makes it easy to prevent unwanted visitors.
These intercoms can be retrofitted into older buildings as well. Moreover, they're affordable, allowing landlords to offer them to tenants at a lower price. Most renters prefer these amenities, which can decrease turnover and improve the living experience. Smart video intercoms are also compatible with elevator control systems. For example, the ButterflyMX smart video intercom automatically unlocks the elevator when a visitor enters the building. The elevator will stay unlocked for a specific period of time, but it will only open the floor of the resident.
Smart video intercom systems can also be linked to a mobile app or substation. Some systems are capable of unlocking doors remotely, while others can even store images of visitors. This can be helpful in detecting security breaches and audits.
They're affordable
Most video intercom systems use cloud-based servers. The intercom unit transmits a signal to the service provider, which then sends a voip call or push notification to the receiving person. The person then picks up the call and the two sides communicate. The video intercom exchange link is created and the call embeds actions in the app. For example, the door may be released when the person picks up the call.
Video intercoms also help deter package thieves and visitors. They allow residents to admit only authorized delivery people, while preventing outsiders from taking packages. Some smart video intercoms use facial recognition or smartphone scanning to identify visitors. These systems are also helpful for office deliveries and lockouts.
Some video intercom systems cost between $1800 and $6999, depending on the features and manufacturer. Telephone intercoms, on the other hand, require a dedicated phone line. Many video intercoms use cloud-based servers to connect calls and charge prices based on the number of units or users.
Smart video intercom systems eliminate the need for in-unit hardware. The technology also enables tenants to use the intercom with their cell phones, which creates a seamless experience. With the help of a smartphone, tenants can also unlock the door for service providers and visitors. This solution eliminates the need for key cards or fobs, and makes managing a property more convenient and affordable.
The Components of a Smart Video Intercom
Smart Video Intercoms offer several advantages over traditional door-to-door intercoms. They have picture-to-picture capabilities that make them ideal for multi-family buildings and single-family homes with gates. They also allow you to manage building access from your smartphone, so you can see who's coming and going.
Most video intercom systems are cloud-based. When someone rings the doorbell, the video intercom unit sends a signal to the service provider's servers. This then triggers a voip call or push notification to the person receiving the call. The receiving person can then pick up the call and see who is knocking. When a call is made to a video intercom, the call embeds actions in the app, triggering the door to open.
When selecting a video intercom, consider how many people need to be notified. Some video intercoms use an in-built camera to allow tenants to see who is calling. Others use an external camera to transmit video footage. In either case, ensure the system is linked to an Internet connection.
A video intercom can be connected to an occupant's smartphone via a substation or a mobile app. Some systems are even linked to a security substation, which allows you to view images of visitors. This information can be invaluable in detecting security breaches and conducting audits.
The Installation Process
Many software titles come with an AutoPlay feature that starts the setup process automatically when a CD or DVD is inserted. Once the installation files are copied to your computer, the next step is to follow the setup instructions. However, this feature is not always available on every computer and you may have to manually open the installation file directory.
Installation is an important part of deploying a new system and involves preparing the hardware and software for use. There are various installation approaches, depending on the complexity of the system and the needs of the organization. Some installations are simple and straightforward, and can be performed by non-professionals. Others are more complicated, time-consuming, and require the involvement of specialized experts.
In most cases, the Installation Process requires the involvement of a human, but in some cases, it does not. There are two types of installation: attended installation and unattended installation. Attended installation is the most common type of installation on Windows systems. Here, the user must be logged in or present to monitor the process.
Installation of Debian GNU/Linux can be done using a boot loader, or graphical installation system. Bootloaders are software programs that load a new system on a PC, while the graphic installation system is available for 32-bit PCs.
Buy Smart Video Intercom >>> Here <<<