YouTube video downloader are software applications that enable users to download videos from YouTube. They extract the video and audio files from the website and save them to your device. There are many YouTube downloaders available online, some of which are free, while others are not.
Why Use a YouTube Downloader?
There are many reasons why you may want to use a YouTube downloader, including:
Watching videos offline: Downloaded videos can be watched without an internet connection, making them ideal for long journeys or areas with poor connectivity.
Avoiding buffering: Downloading a video allows you to watch it without any buffering or interruptions.
Saving storage space: Once you have downloaded a video, you can delete it from YouTube and free up storage space on your device.
Creating a collection: Downloading videos allows you to create a collection of your favorite videos, which you can watch anytime you want.
Types of YouTube Downloaders
There are various types of YouTube downloaders available, each with its own set of features and functionalities. Here are some of the most popular types:
Online YouTube Downloaders
Online YouTube downloaders are web-based tools that allow users to download videos directly from YouTube without having to download any software. They are quick and easy to use, but may not always offer the best quality or download speed.
Desktop YouTube Downloaders
Desktop YouTube downloaders are software applications that you download and install on your computer. They offer more advanced features and options, such as the ability to download entire playlists or channels, but may require more technical knowledge to use.
Browser Extensions
Browser extensions are small plugins that you can add to your web browser to download YouTube videos. They are simple to use and convenient, but may not always work with all browsers or websites.
Top Free YouTube Video Downloader
Here are some of the top free YouTube vidro downloaders available:
4K Video Downloader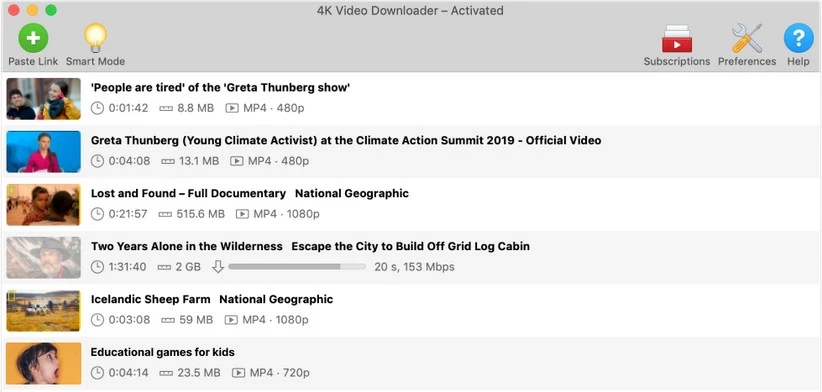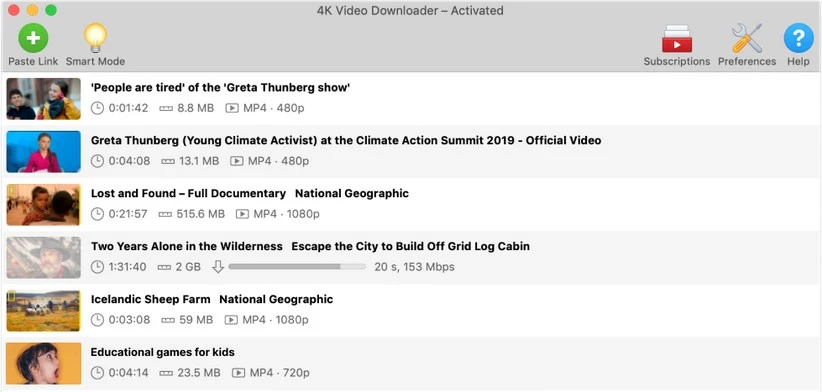 This desktop application can download videos from YouTube, Vimeo, and other websites in high quality. It also supports batch downloads and can download entire playlists.
ClipGrab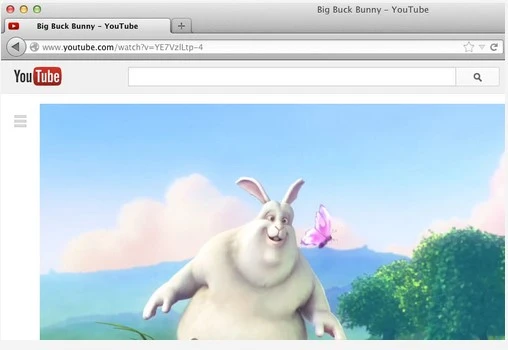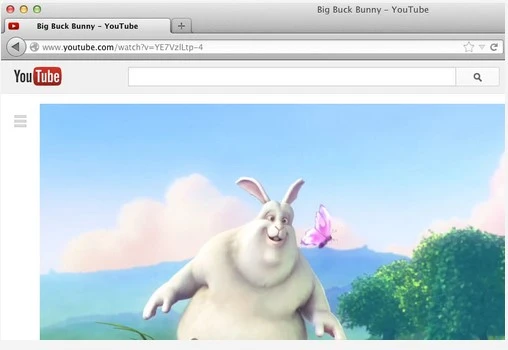 This desktop application is available for Windows, Mac, and Linux, and can download videos from multiple websites, not just YouTube. It also has a built-in search function and can convert videos to different formats.
YouTube Video Downloader
This browser extension for Google Chrome can download videos from YouTube with just one click. It also supports downloading in different resolutions and can download entire playlists.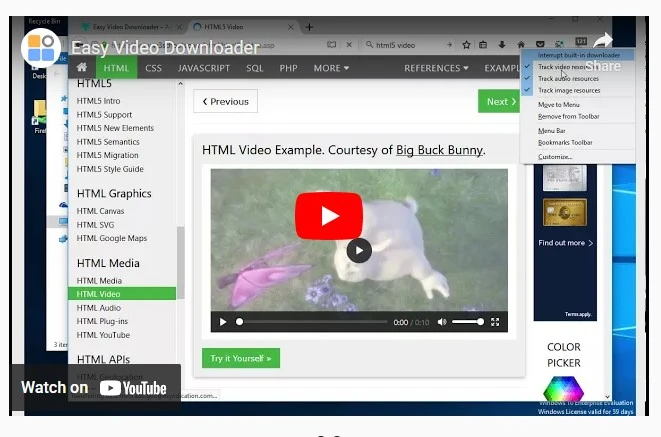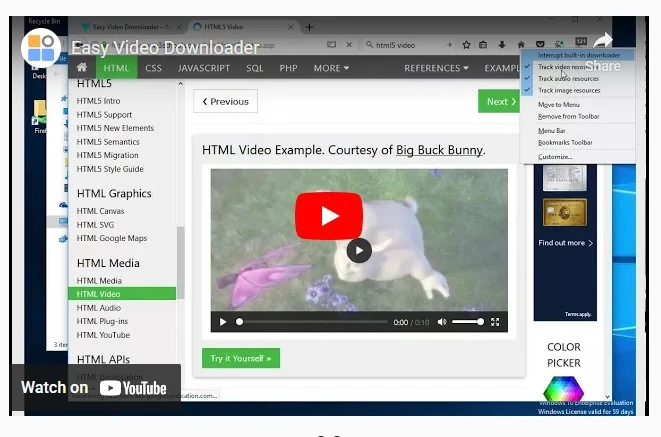 Video DownloadHelper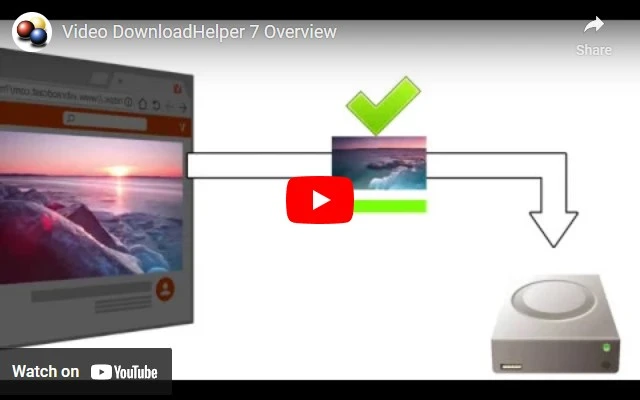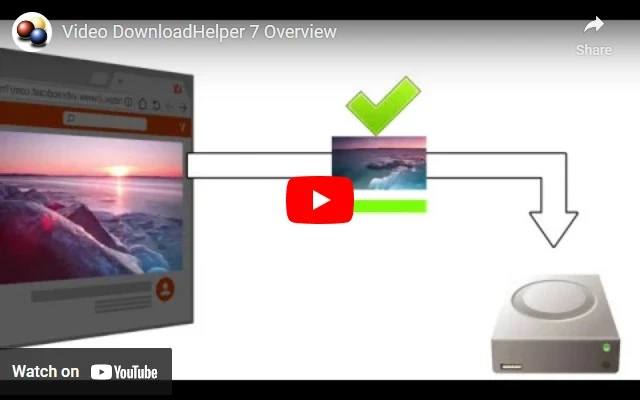 This browser extension is available for Firefox and Chrome and can download videos from a wide range of websites, including YouTube, Vimeo, and Facebook. It can also convert videos to different formats and has a built-in ad blocker.
Y2mate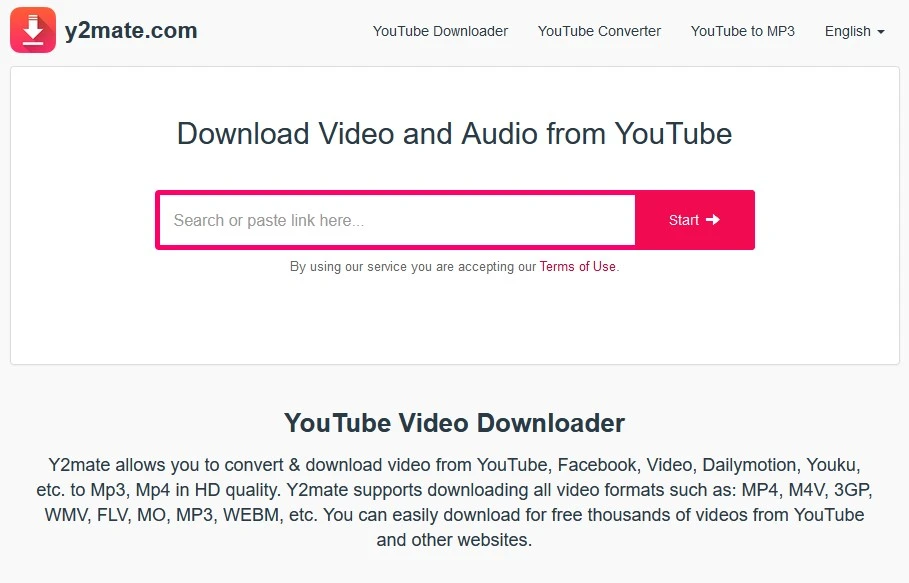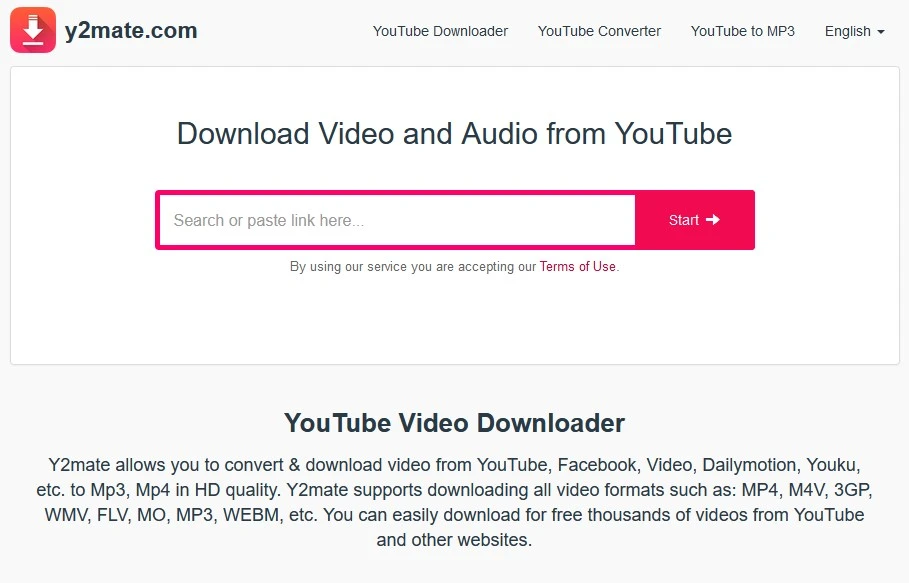 This online tool allows you to download YouTube videos by pasting the video URL into the website. It can download videos in different resolutions and formats, and also supports downloading audio files.
These are just a few examples of the many free YouTube downloaders available. Be sure to do your own research and read reviews before downloading any software or browser extensions.
How to Use a Free YouTube Downloader
Using a free YouTube downloader is usually straightforward, but the exact steps may vary depending on the software or browser extension you choose. Here is a general step-by-step guide to downloading YouTube videos with a free downloader:
Step 1: Choose and download a free YouTube downloader that suits your needs. We recommend the ones mentioned in Section III.
Step 2: Install the software or browser extension on your computer or browser. Follow the instructions provided by the downloader's website or software.
Step 3: Open YouTube in your web browser and find the video you want to download. Copy the video URL from the address bar.
Step 4: Open the free YouTube downloader you installed and look for the "Download" or "Paste URL" button. Click on it.
Step 5: The downloader will automatically fetch the video's information and show you a list of available formats and resolutions. Select the one you want to download and click on it.
Step 6: Choose the destination folder where you want to save the video on your computer. This step is usually optional.
Step 7: Click the "Download" button and wait for the video to download. Depending on the video's length and quality, it may take a few seconds or several minutes.
Step 8: Once the download is complete, open the destination folder and enjoy your downloaded video!
Note: Some free YouTube downloaders may have additional features such as batch downloading, conversion to different formats, or downloading entire playlists. Be sure to check the downloader's instructions or website for more information.
Screenshots or videos can be very helpful in following these steps, so make sure to check the downloader's website or YouTube channel for any tutorial videos.
Tips for Using a YouTube Downloader
Here are some tips to help you use a YouTube downloader effectively:
Be aware of copyright laws
While downloading videos for personal use is generally legal, downloading copyrighted content without permission is illegal. Be sure to only download videos that you have the right to access.
Use a reputable downloader
Make sure you use a reputable YouTube downloader to avoid downloading viruses or malware onto your device. Always read reviews and check the reputation of the downloader before downloading.
Check the video quality
Before downloading a video, make sure to check the quality and format to ensure that it meets your needs. Some downloaders may offer different options for video quality, resolution, and format.
Be patient
Downloading large videos can take time, especially if you have a slow internet connection. Be patient and let the downloader do its job.